FOODSERVICE GERMANY 2017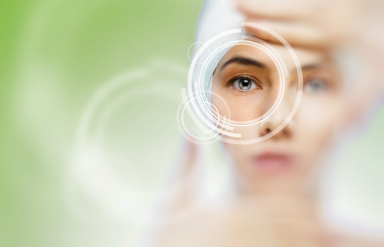 GIRA Foodservice has been updating every 4 years a multi client study about the structure of the Foodservice Market in Germany. Our newly published study gives an overview of the Foodservice market in Germany based on 2012 and 2015 historical key figures as well as a deep dive into 2016 key facts & figures and future trends up to the end of 2017 and up to 2020.
Around 840 euros were spent in 2016 on eating out of home per inhabitant. Over three quarters of the total value are generated by the commercial foodservice market. The meals which are consumed out of home represent almost 12% of all meals eaten by German people, i.e. almost 130 meals and snacks per year per inhabitant, which gives another ratio of 2,5 meals per week.
Out of the total number of meals and snacks, most of them are main meals (over 80% market share), however with an increasing trend dedicated to snacks and breakfasts.
"To eat in the morning as an emperor, at noon as a king, and in the evening as a beggar." Especially on weekends the German people are most keen on taking the extra time for an ample breakfast - and also out of home with breakfast and brunch in restaurants or cafes. For a cozy get-away together with friends is for some guests breakfast or brunch even the perfect alternative to an evening restaurant visit.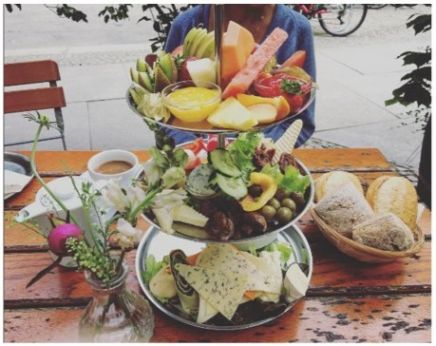 © Instagram / jenni_b_an_der_spree
Transversal trends and modes in both the social and commercial foodservice market are multiple: freshness and quality, healthy food, local/regional sourcing (("Where does the food come from?"), taste and sustainability, storytelling/search for "romance", have an experience OOH, snacking, etc…
Of course, digitalization is a big issue also in the whole foodservice scene, the possibilities of the new technologies require a radical rethinking and challenges for the foodservice operators. The guest of today is more mobile, faster, more digital, more enlightened, more knowledgeable and more selective than ever before.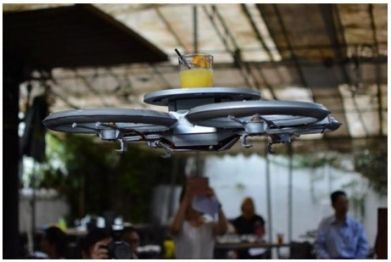 The drone in restaurant could soon replace the service staff (Infinium Robotics)
In the future, specialized operators will increase their penetration rate on the foodservice market. The growth in value of the meals served by the foodservice groups will be issued mainly from the B&I segment for social foodservice and from the Hotel and QSR segments for commercial foodservice.
Both gastronomy and hotellerie are dominated by high competition: the ever-widening gastronomic offer of food retailers, bakers and butchers, as well as from the petrol station operators is increasing the pressure on the companies.
Key figures about Food & Beverage purchases in the foodservice market in Germany are also provided: the commercial foodservice sector is generating 73% of the total amount of F&B purchases in the OOH market. Most of the products bought in the OOH market are food products with over 70% market share in value against beverages (consumed during and between meals) representing almost 30% of the value.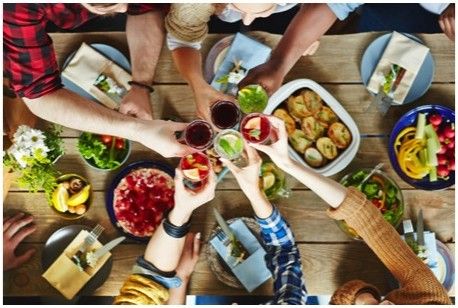 For further information, please contact: GIRA Foodservice / Tel: 0033 (0)4 50 20 16 35

Muriel REGNIER: muriel.regnier@girafoodservice.com
Top