Qualitative studies into consumer behaviour in the out-of-home market
Consumers are changing their behaviour
IThe consumer is at the heart of the foodservice market concerns. Its choices in terms of consumption are more and more varied and volatile and constantly outline the multiple foodservice concepts.
A multiplicity of eating behaviours that lead to a variety of marketing approaches to better target the consumers' needs and the factors influencing their choices: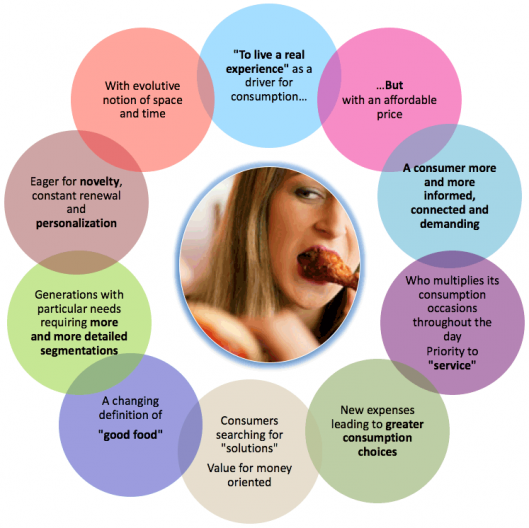 So, GIRA Foodservice proposes qualitative research tailor-made to the specific requests of its clients:
highlight of meal occasions (lunch, aperitif etc…)
sensitivity to new concepts
product innovation test
purchasing behaviour study
The objective of such research is to detect new products development, new concepts and new value-added services for the consumer…. These are sources for innovation and product differentiation that condition market success.
Top